The purpose of the ACE SIG is to create a forum where individuals with interest and expertise in academic and clinical education can interact, share, discuss, and disseminate information related to the ongoing improvement of professional pediatric physical therapy education.
Academic & Clinical Educators SIG News
posted: January 12, 2018
Interviews by Shirley Sahrmann PT, PhD, FAPTA and Susan Effgen, PT, PhD, FAPTA
posted: October 17, 2017
Background: In 1988, the Academy of Pediatric Physical Therapy (then the Section on Pediatrics) made a motion to create a peer-reviewed journal. Academy leaders approached publisher Williams & Wilkins (now Wolters Kluwer) with a proposal to jointly form a journal, with the Academy providing editorial expertise and a subscription base and WK taking the financial risk and handling the production. In return, WK owned the title Pediatric Physical Therapy and had full copyright on all published content. During contract renegotiations in 2002, the Academy requested and was granted co-ownership of copyright for journal articles.
Academic & Clinical Educators SIG Resources
ACE SIG Online Community
Academic and Clinical Educator SIG WIKI Space
This wiki has been created by members of the SoP Academic & Clnical Educators SIG as a space to share educational resources and learn more about using a wiki for education. This is a public wiki, which means that anyone may contribute content and edit the site.
New Educator Toolkit
This document is intended to provide resources and general information for potential or new faculty members responsible for pediatric content in a physical therapy program.

Essential Competencies in Entry-Level Pediatric Physical Therapy Education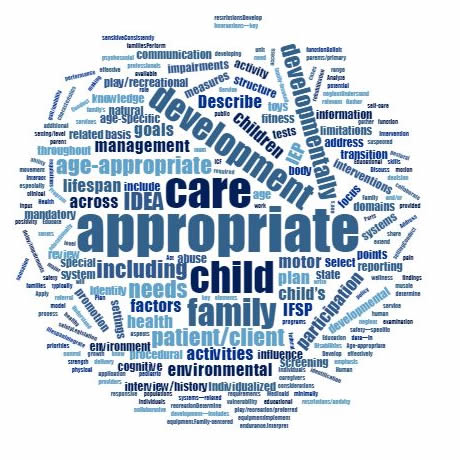 Evidence Based Pediatric PT Educational Practice Articles
Schreiber J, Moerchen V, Rapport MJ, Martin K, Furze J, Lundeen H, Pelletier E. Experiential learning with children: An essential component of professional physical therapy education. Pediatr Phys Ther 2015;27:356–367.

Kenyon, LK, Birkmeier M, Anderson, DK, Martin, K. Innovation in Pediatric Clinical Education: Application of the Essential Competencies. Pediatr Phys Ther 2015;27:178-86.

Furze J, Kenyon LK, Jensen GM. Connecting classroom, clinic, and context:clinical reasoning strategies for clinical instructors and academic faculty. Pediatr Phys Ther 2015;27:368-75.
APPT Facts Sheets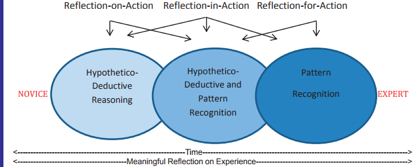 Additional Resources
AAMC Academic Medicine: Conducting Research in Health Professions Education: From Idea to Publication
Current Initiatives
2017-2018  3 part SPECIAL SERIES in JOPTE:  Pediatric Physical Therapy Education Research

Guest Editors:  Dr. Mary Jane Rapport and Dr. Jennifer Furze

1st Issue 2017 Volume 31 Number 2

Features an editorial by the special series guest editors Dr. Mary Jane Rapport and Dr. Jennifer Furze titled Stepping OUT in Educational Research: Pediatric Physical Therapy Education has learned to walk.

2nd Issues 2017 Volume 31 Number 3
3rd Issue…………Coming Soon to a JOPTE Near You!

APPT Education Summit II

On November 9th and 10th, 14 Academy of Pediatric Physical Therapy members met with 3 invited experts in educational research, Dr. Robin Dole, Dr. Gail Jensen and Dr. Laurie Hack, to increase the knowledge and skill of attendees in educational research theory and methodology with expected outcomes of the development and dissemination of collaborative educational research projects. The following collaborative educational research projects emerged from the Summit:

Develop a consensus educational research agenda
Examine the uptake/use of the Essential Core Competencies
Define excellence in pediatric physical therapy education
Explore the efficacy of experiential/practice-based learning