Thank you for your interest in supporting the mission of the APTA Academy of Pediatric Physical Therapy or remembering a friend or family member by making a donation. APTA Pediatrics is grateful for your support and for your role in attaining our vision to Optimize movement for lifelong meaningful participation of all children! APTA Pediatrics has several donation opportunities:
APTA Pediatrics Neonatology Lectureship Fund
Supports the Neonatology Special Interest Group's (NNSIG's) continued recruitment of distinguished speakers in neonatology and is used to supplement the usual provided speaker costs.
APTA Pediatrics Wonderfund
Fundraising goal of $150,000 to create an endowed corpus to fill unmet equipment needs for children with diverse abilities served by our members. Application process to come once we reach our goal!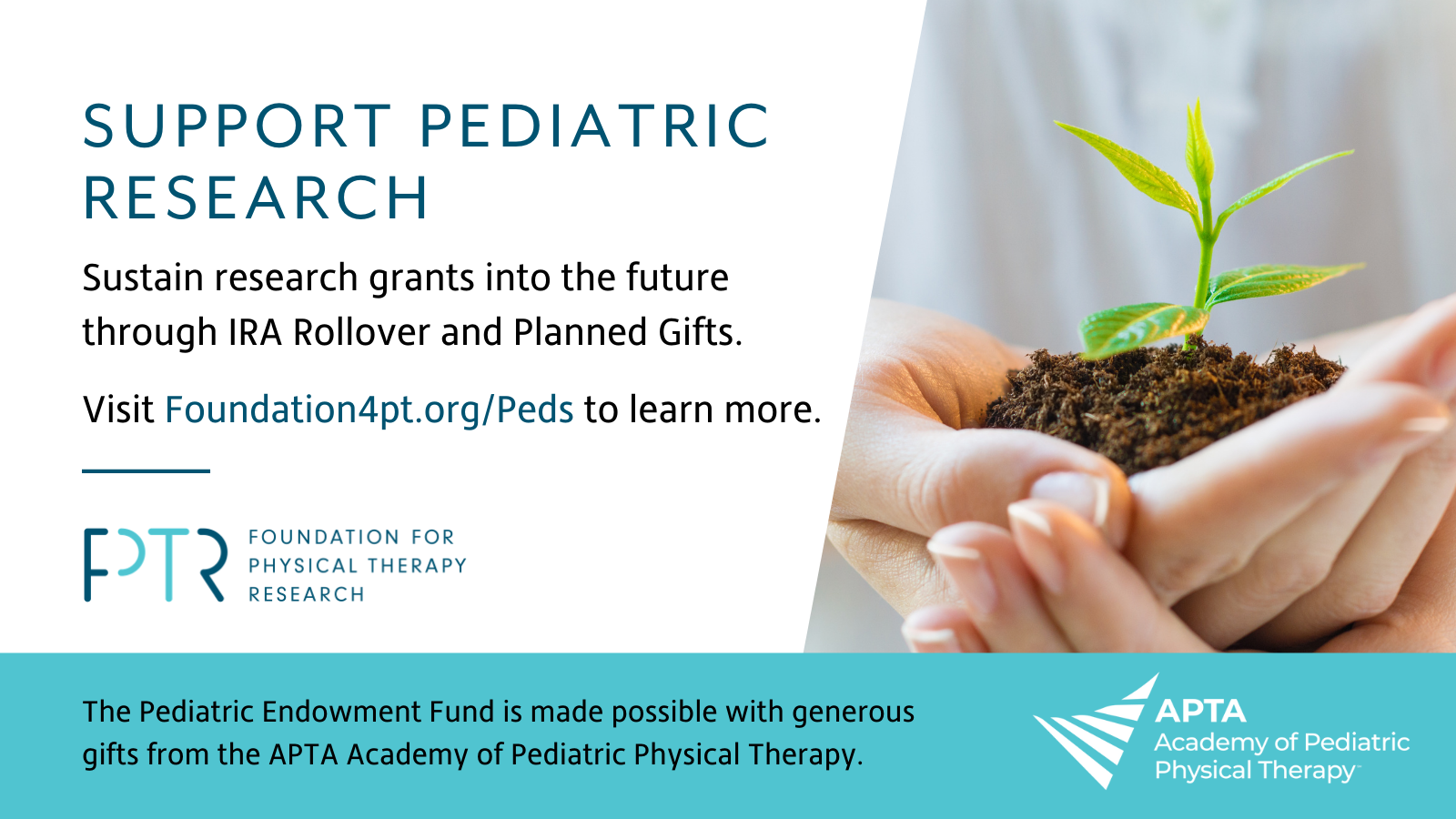 APTA Pediatrics also established a Pediatric Research Fund through the Foundation for Physical Therapy Research. FPTR awards a $40,000 Pediatric Research Grant or a Promotion of Doctoral Studies (PODS I or PODS II) scholarships in alternating years. Awards are made to emerging investigator that seeks to conduct research consistent with the current APTA Pediatrics Research Agenda. You can help grow this fund by donating here. Members are encouraged to consider additional ways of giving to support this Fund by considering IRA Rollover Gifts and planned gifts that sustain research grants into the future. For more information, please visit legacyfpt.org.